Full Metal Alchemist: Prince Of The Dawn Looks Like A PS3 Game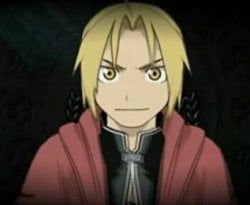 All right, it's official: Only Japanese Wii games actually look like they belong in this generation of gaming. Somehow, and sadly, North Americans get stuck with a lot of low-ball, low-quality, casual shovelware. And just to rub it in the faces of gamers looking for good Wii games, we have the new teaser trailer for the upcoming Full Metal Alchemist.
This RPG, cel-shaded game is easily one of the best looking RPGs to come out for this year. I'm not joking, either. The Wii may be known for silly looking graphics and bad port-overs from 360 and PS3 titles, but by gosh does FMA: Prince of the Dawn look good for the Wii.
When you see the characters in the close-ups it's almost tempting to think that it's an FMV/CG sequence. In fact, I almost thought this game was for the PS3 (there are striking visual similarities between this game and Valkyria Chronicles)
You can check out the new teaser trailer below, and we'll keep you posted if this game gets a North American release date. For more gaming news, info and updates, be sure to stay tuned in with Blend Games.
Your Daily Blend of Entertainment News
Staff Writer at CinemaBlend.