GTA 5 Online High Life Update Weekend Begins, Get Your Bonus RP And Cash Now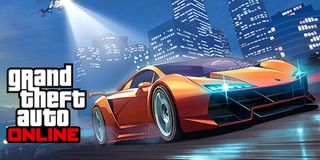 Rockstar Games has launched a new GTA Online event to celebrate the release of the High Life Update. Players who log into GTAO this weekend can participate in exclusive events and earn special rewards.
The event gives a considerable boost to progression. True to the yuppie theme of the High Life Update, golf and tennis jobs will give you three times the usual amount of RP. This means you can get 3000RP just from a hole-in-one.
The High Life Update weekend makes it easier to win or lose money, too. The gambling in GTA Online has been given a temporary boost. Impromptu Races now have double the stakes and payouts. The max bet limit for all Jobs has been raised to $10,000.
Like other special events, the High Life Update weekend also features special loot crates. The Event Crates will fall from the sky near the Vinewood Sign, La Fluenta Blanca horsestables and Vinewood Racetrack among other ritzy locations. If you get to one of these crates before your fellow players, you can get bonus GTA$ or RP as well as heavy weapons like RPGs or miniguns.
Players are encouraged to participate in a new Snapmatic contest during the weekend. Simply take photos of your GTA Online character enjoying a life of luxury and tag them #HIGHLIFE. The top five photographers will be given $1 million in GTA$ along with an exclusive "HIGHLIFE" vanity plate for their character's car.
"We're looking for your most epic, most creative, most amusing or most artfully composed moments over the weekend featuring any of the new apartments, luxury vehicles, toasts/celebrations, haute outfits, or weaponry from The High Life Update," the developers said in a Rockstar Newswire post.
Rockstar is also hosting a High Life Social Club Event Sweepstakes. You can sign up here for a chance to win. Five gamers will be given a limited-edition GTA Five Iron Golf Club along with GTA 5 t-shirts and stickers. Ten other players will get Prize Packs of shirts and stickers.
Livestreams of the High Life Update event will happen throughout the weekend. Rooster Teeth and Rockstar will team up for a stream from 4-6pm ET today in which they'll use the new DLC gear to wreak havoc in Los Santos. Additional Twitch and YouTube events will be announced by Rockstar through their Twitter account.
The High Life Update launched on Tuesday for Xbox 360 and PS3. The free content pack introduces several high-end vehicles for GTA Online, including the Pegassi Zentorno super car and Dinka Thrust motorcycle. High Life also adds new luxury apartments with new interiors and allows players to own multiple properties for the first time.
Image 1 of 2