GamesCom 2009: Dark Void Release Dates Revealed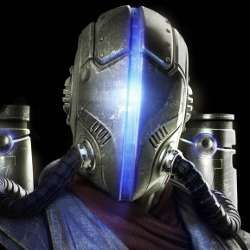 Capcom's Dark Void will be arriving in stores during an increasingly crowded January. The Airtight Games third-person shooter will arrive in North America on January 12th and in Europe on January 15th.
The focus of Dark Void is vertical combat. Protagonist William Augustus Grey gets his hands on a jetpack so he'll be fighting enemies both on the ground and in the air. The game also sports a vertical cover system, allowing you to evade enemy fire from above or below.
A playable demo of the game is available at GamesCom. With any luck, Capcom will release the demo online before the game hits stores.
Staff Writer at CinemaBlend.
Your Daily Blend of Entertainment News
Thank you for signing up to CinemaBlend. You will receive a verification email shortly.
There was a problem. Please refresh the page and try again.