GamesCom 2010: Portal 2 Gets Release Date, Stephen Merchant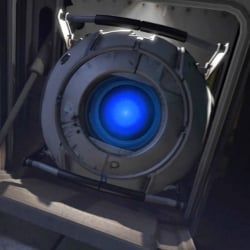 In June, Valve announced they were pushing Portal 2 into 2011. Fortunately, you won't be waiting until the spring or summer to get your hands on it.
Valve revealed to Game Informer that the first-person shooter/puzzle game will be released on February 9th, 2011. It's in development for the Xbox 360, PS3, Mac, and PC and should hit all platforms simultaneously. GI is based in the US so the date may only apply to that territory, though.
Game Informer also learned that Stephen Merchant is part of the game's voice cast. He'll be playing the robot Wheatley, introduced in the E3 Demo. Merchant was the co-writer and co-director of the British version of The Office as well as Extras. He played the part of Darren Lamb, a hilariously terrible show biz agent, in Extras as well so he's got the acting chops.
Staff Writer at CinemaBlend.