Gears Of War To Be Unveiled Early As A Movie Tie-In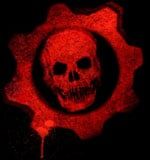 Emergence Day is coming. Gears of War will be released on the Xbox 360 November 7th, and millions of fans anxiously await its release. However, on October 4th, if you happen to live in New York City, San Francisco, or Chicago, you can go see a pre-release of the upcoming horror movie, The Texas Chainsaw Massacre: The Beginning and also get a chance to playtest Gears of War on the 360. This is the beginning of what Microsoft promises will be multiple tie-ins and crossover promotions for Gears of War.
Go here to sign up for an advanced screening of the movie and to playtest the game.
Your Daily Blend of Entertainment News
Thank you for signing up to CinemaBlend. You will receive a verification email shortly.
There was a problem. Please refresh the page and try again.