Guardians Of Middle-Earth CG Trailer Features Iconic 5-on-5 Battle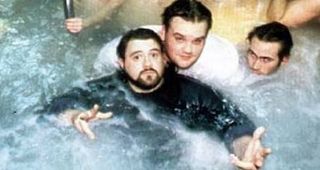 The debut cinematic trailer for Warner Bros. Interactive Entertainment's upcoming Guardians of Middle-Earth is an action-packed thrill-ride featuring many of the iconic heroes and villains from the Lord of the Rings universe.
The trailer isn't just some smoke-filled teaser, although there is quite a bit of smoke in the trailer, and instead Warner Bros. has taken the route of filling up the visual teaser with some intensely choreographed fight sequences between the guardians of Middle-Earth and the forces of Mordor. Check it out below.
If that trailer got you all hot and bothered for some Middle-Earth influenced DotA-style MOBA action, then you're in luck because next week the game will be on display at this year's E3 with tournaments being held on the show-floor with hosts Dan Dinh and Alison Haislip starting at 2 P.M. on Tuesday, June 5th.
The game itself offers up players 10-player battleground fights that take place in arenas for some 5-on-5 multiplayer action. The PvP based game is basically a Lord of the Rings painted retread of League of Legends, so fans of the latter will be able to experience similar gameplay for the Xbox 360 and PS3 when the game launches this fall.
Need more info? Feel free to learn more about the game by paying a visit to the Official Website.
Staff Writer at CinemaBlend.
Your Daily Blend of Entertainment News
Thank you for signing up to CinemaBlend. You will receive a verification email shortly.
There was a problem. Please refresh the page and try again.