Guitar Hero Featured In National Gaming Day Event On November 14th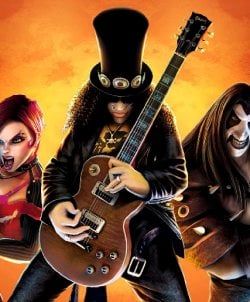 There's only one day of the year where you can go into your local library and find a librarian wearing a red bandana, AXPC headphones and GUNNAR Optiks gaming glasses as they gear up for national gaming day. Word has been sent out that on November 14th gamers of all types, both casual and hardcore, can head to their local library and get their game on with pop-cultural favorites like Wii Sports and Guitar hero.
According to the American Library Association (ALA) President Dr. Camila Alire, she commented in the press release, saying…
Unfortunately some games help hardcore gamers develop ADD, but that won't stop people from heading to the library to play some free games and have some family fun, right? Right.
National Gaming day opens up the community to a broad range of board games and interactive video games that some library users may not have bothered to experience before. Some of the games will include Wii titles, which have been popular with the elderly, as well as learning tool programs and resources for students and young kids.
Don't think it's all about the kiddies and the grannies, though, there will also be The Beatles: Rock Band tournaments and Guitar Hero showdowns. Hasbro has also donated card games and board games to more than 16,700 U.S. libraries. Now that's what I call giving back to the community.
In addition to all this fun-for-hours hoopla, national tournaments will take place via the web with many libraries featuring leaderboards and team-events, allowing players to compete against each other from libraries nationwide.
If this sounds like a fun time for the whole family be sure to visit the Official Website for more information and details on participating in the National Gaming Day event at your local library.
Your Daily Blend of Entertainment News
Staff Writer at CinemaBlend.