Halo: The Master Chief Collection Rolls Out Another Matchmaking Patch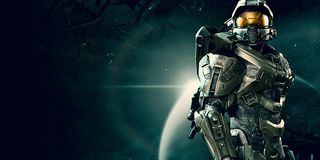 Those of you trying to play Halo: The Master Chief Collection and experiencing online woes should probably boot up the game and give it another go, as the folks at 343 Industries have announced yet another patch geared at improving matchmaking and parties, as well as quite a few other tweaks and fixes.
Sadly, these past couple of generations haven't been too kind to online gamers. It's impossible to stress test an online game properly before launch and, even following in-house testing and big betas, you still never really know how a game will behave when it's shipped out to millions of new players.
When a trophy was handed out for Best Online Experience during this year's The Game Awards, I saw a lot of people laughing in message boards and across social media, wondering how such an award even existed. In this age where online games come out wonky more often than not, however, I can totally see wanting to celebrate those developers who managed to get it right.
Sadly, that wasn't the case for Halo: The Master Chief Collection, an Xbox One title comprised of four full Halo games, as well as their online components. That's more than 100 maps and oodles of game modes, all crammed onto a single disc. Unfortunately, said online modes have had woes aplenty since day one, leading to multiple patches and fixes being rushed out the door to recover.
According to 343 Industries, that latest patch is ready to roll, downloadable the next time you boot up the game.
"This particular content update focuses on matchmaking, parties, custom games, achievements, stability and more," reads the official statement. "While this update contains a variety of improvements, we continue to work on additional content updates that will be rolled out to address further issues."
In other words, this latest patch should alleviate some of the issues, but maybe don't expect it to fix everything at once.
Fixes are made in a variety of key areas. Just to name a few under the matchmaking and parties tab, the patch should provide some better matchmaking team balance, stop the issue with rank resetting, improve incorrect lobby joining, and keep parties together when the leader is switching between different Halo titles.
A handful of Achievements have been corrected, too, including "too close to the sun," "monopolized," "devastating," and "you're joking." More specifically, these chievos should actually unlock when you achieve their requirements now.
Additional improvements have been made to stability to matchmaking, custom games and the Halo 4 campaign, as well as several small tweaks to each of the individual campaigns within the collection.
If you've been having some issues with MCC, you might want to log in and give this download a shot. Good luck!
Staff Writer for CinemaBlend.