Here's How Twitter Reacted To Lionhead Studios Shutting Down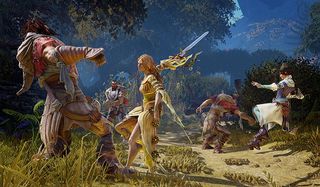 It was a sad day for Lionhead Studios, creators of the popular Fable series of games. After an announcement earlier this year that Microsoft would be closing the doors on the developers, today marked the day that those actions were finally carried out. Twitter, as you may have guessed, was full of opinions.
To kick things off, here's a rather sweet eulogy from Twitter user, Tequilla Works. It'll be followed by some other reactions from the social media site.
For the sake of balance, here's this message from a not-so-fan.
And here's a parting shot from Chris Cook, a level designer with Lionhead Studios.
In case you're not sure what all of the hubbub is about, Microsoft announced back in March that, not only was Lionhead Studios' game-in-progress, Fable Legends, being unceremoniously cancelled, but the team behind the game, Lionhead Studios, would also be closed. What made this a real shocker was that, according to the buzz from the studio, nobody had any idea that Microsoft was planning to take these actions.
Fable Legends has been in development for quite a while. I actually had a chance to play the game back at E3 2014 and, even then, it seemed to be extremely deep into development. The game was actually undergoing a beta when Microsoft announced the plug was being pulled. Fable Legends was actually supposed to launch sometime this spring.
Still, there's some decent news that came out of all of this. Following the announcement that a bunch of talented men and women were about to be without jobs, Sony announced it would host a recruitment event for Lionhead Studios staff, creating a one-stop shop of sorts in case anyone was looking to find a new studio to call home. At the event, representatives from all SCEE studios were on hand to meet with Lionhead staffers and talk about potential opportunities.
As of today, Lionhead Studios is officially no more. Here's hoping that all of those folks land on their feet. As for Fable Legends, it's possible the nearly finished game may never see the light of day.
Staff Writer for CinemaBlend.
Your Daily Blend of Entertainment News
Thank you for signing up to CinemaBlend. You will receive a verification email shortly.
There was a problem. Please refresh the page and try again.