Here's A List Of All The PlayStation Plus Free Games For May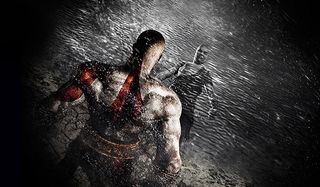 Like clockwork, Sony has revealed the list of six games coming to PlayStation Plus for May, including a pair of title each for the PlayStation 4, PlayStation 3 and PlayStation Vita. It's an interesting mix, too, which means pretty much everybody should be able to find something to enjoy.
The May PlayStation Plus lineup will roll out on Tuesday, May 3, so be sure to grab the April games if you haven't yet. Otherwise, here's what you'll be able to add to your virtual collection starting next week:
-Tropico 5 (PS4)
-Table Top Racing: World Tour (PS4)
-LocoRoco Cocoreccho! (PS3)
-Bionic Commando Rearmed 2 (PS3)
-God of War: Ghost of Sparta (Vita)
-Switch Galaxy Ultra (Vita, PS4
So, like we said, there are two games per console here, unless you own a PlayStation 4. If that's the case, you get the added bonus of Switch Galaxy Ultra, which is a Vita game for the month that's also cross-buy on the home console.
Sony has once again only put together a sizzle trailer for the PlayStation 4 offerings for the month, which you can check out below.
Starting with May's PS4 offerings, Tropico 5 is a world-building game similar to the Civilization series. You'll start off trying to manage a small population of citizens and, as your resources and influence grow, you'll be able to branch out and eventually become a world power.
Table Top Racing: World Tour, on the other hand, is an arcade racer that puts you in control of toy cars. Coming from one of the minds behind the Wipeout series, TTRWT started life as a mobile game before finding its way onto the Vita in 2014. The team has beefed up this console launch in a big way, though, offering tighter controls, more vehicles, more tracks and more modes for players to power-slide into.
Over to the PS3 and your new games for May begin with Bionic Commando Rearmed 2. A sequel to the fantastic last-gen remake of the NES classic, Rearmed 2 sees you swinging back onto the battlefield with new moves, weapons and enemies to take out. As for LocoRoco Cocoreccho!, though, sees you affecting the world in order to guide a bunch of bright and colorful little critters through puzzling worlds.
Finally, not everyone knows just how good the PSP God of War games are, which is a real shame. The fantastic Ghost of Sparta will be available on the Vita in May, offering a bite-sized romp with Kratos that doesn't skimp on the action.
And then there's Switch Galaxy Ultra, a flashy take on the endless runner genre that sees payers barreling down a track while picking up boosts and avoiding gates. Again, that one will be playable on the Vita and the PS4 starting next week.
Staff Writer for CinemaBlend.
Your Daily Blend of Entertainment News
Thank you for signing up to CinemaBlend. You will receive a verification email shortly.
There was a problem. Please refresh the page and try again.