Kane And Lynch 2: Dog Days Multiplayer Modes Explored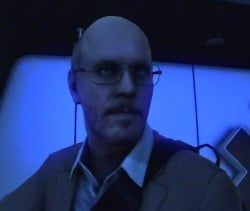 Curious how the new multiplayer modes work in the backstab-heavy shooter, Kane and Lynch 2: Dog Days? Well, IO released a new developer documentary that explains how a few of the modes play out.
Unlike those thousands and thousands of other shooters out there where the standard deathmatch and capture the flag rule the day, Kane and Lynch 2 focuses more-so on the paranoia factor of pulling off a risk mission with untrustworthy teammates and then having to rely on those untrustworthy dastards to get the goods to the extraction point in one piece.
To add to said paranoia, the developers have added additional modes to raise the stress levels even higher with the "Undercover Cop" mode, which some gamers might find to be very interesting.
You can check out the new multiplayer mode video below or hit up the Official Website to learn more about the game.
Your Daily Blend of Entertainment News
Staff Writer at CinemaBlend.