Knuckle Cracker's Creeper World Is Now Available For PC And Mac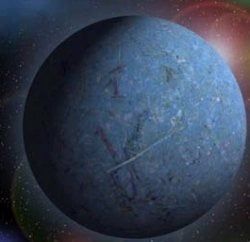 Strange name for a game, eh? Creeper World. Anyway, Knuckle Cracker, the development team behind the new project recently announced that the game has been released for PC and Mac. It's a unique blend of real-time strategy and glob-like destruction.
According to the press release…
The game actually comes jam-packed with 20 Story Missions and 25 Conquest Missions. It's kind of tough to tell exactly how this "creeper" enemy acts and responds simply based on a description and without actually playing the game. Interested gamers are in luck, however, as a free demo is available on the Official Website. The full game can be purchased for the budget-price of $19.95.
For more gaming news, info, updates and insight, be sure to stay tuned in with Blend Games.
Staff Writer at CinemaBlend.
Your Daily Blend of Entertainment News
Thank you for signing up to CinemaBlend. You will receive a verification email shortly.
There was a problem. Please refresh the page and try again.