LEGO Lord Of The Rings Coming This Fall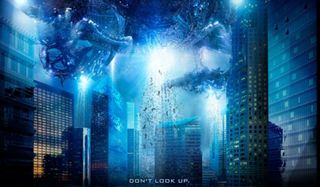 Warner Bros. Interactive Entertainment and LEGO Group are teaming up to create LEGO The Lord Of The Rings. The medieval fantasy adventure will be released this fall. In the meantime, it will inspire a lot of "LEGO-las" puns.
LEGO LOTR is based on the motion pictures trilogy. The hobbit Frodo Baggins and his fellowship must take The One Ring to Mount Doom in order to destroy it. The journey will take players through the Misty Mountains, Mines of Moria, and Mordor. They'll fight a variety of monsters and also solve puzzles.
Development is being handled by TT Games, the go-to studio for these LEGO cross-overs. They're making Xbox 360, PS3, Wii, DS, 3DS, Vita, and PC versions.
"We are huge aficionados of The Lord of the Rings franchise and are incredibly excited to put our special LEGO family-friendly touch on this classic fantasy adventure," said Tom Stone, Managing Director, TT Games. "We've taken what fans are familiar with and love about The Lord of the Rings films and combined it with the playful LEGO style, which makes the story and gameplay accessible to gamers of all ages."
The game is, naturally, a tie-in for a new line of LEGO toys. The LEGO Lord of the Rings collection just recently hit stores with seven construction sets. In other words, kids can buy plastic AND virtual versions of Middle-earth. The amount of money that the LEGO Group will make off this whole scheme would hurt your parents' feelings.
Staff Writer at CinemaBlend.
Your Daily Blend of Entertainment News
Thank you for signing up to CinemaBlend. You will receive a verification email shortly.
There was a problem. Please refresh the page and try again.