Lord Of The Rings: Conquest Download Pack Available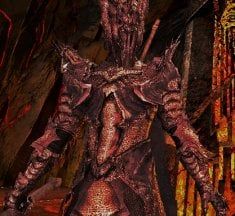 Battling orcs with Middle-Earth's best, or kicking butt with the flaming Balrog are all fine and dandy in Electronic Arts and Pandemic's Lord of the Rings: Conquest game. However, EA has decided to amp up the in-game action by offering more multiplayer maps and new heroes.
"The Lord of the Rings universe offers so much variety and depth and we wanted to pass more of this incredible experience to fans," says Michael Saladino, Senior Producer at Pandemic Studios. "The Heroes & Maps pack gives gamers a chance to experience even more intense battles with their friends online and explore more of Middle-earth."
In all, the DLC will bring the character count to 20. New characters include Boromir, Arwen, and Gothmog. Two new maps also are available: Last Alliance and Amon Hen. New battle arenas for Hero battles are also included: Minas Tirith and Weathertop. Kind of a lot for only 800 Microsoft points! That equates to about $9.99 at the PlayStation Store.
For those of you who don't know what the Lord of the Rings: Conquest is about (and shame on you if you don't), just imagine if Star Wars: Battlefront was dropped into Middle-Earth and bam! You've got Lord of the Rings: Conquest. More about the game can be learned by visiting the Official Website. And remember to stay tuned in with Blend Games for more news, updates and info regarding everything gaming.
Staff Writer at CinemaBlend.
Your Daily Blend of Entertainment News
Thank you for signing up to CinemaBlend. You will receive a verification email shortly.
There was a problem. Please refresh the page and try again.