MTV Bringing Television Fun To PSP And PS3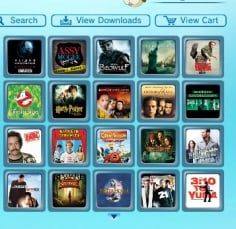 Like you didn't see this coming? With Microsoft brandishing just about anything movie-related with the Xbox logo, Sony had to take some drastic steps to get some property of their own. So like any network trying to establish dominance with new viewers, Sony struck a deal with MTV.
"We're thrilled to add content from MTV Networks to our line up, it's a perfect fit for the PlayStation demographic, one of the most coveted audiences in entertainment today," said Peter Dille, Senior Vice President of Marketing and PlayStation Network, SCEA.
The content that will be available on the PSP and PS3 will include MTVN brands ranging from MTV, VH1, Nickelodeon, COMEDY CENTRAL, Spike, Logo, CMT, The N, TV Land and Atom. This means that those of you who love to watch Spongebob Squarepants while eating "brownies" will be able to do that from the comfort of your PSP/PS3. Other shows like Southpark, the incomparable Robot Chicken and VH1's Rock of Love Bus with Bret Michaels will also be available, starting in February.
"By making our diverse content lineup available through the PlayStation Network, we're giving PlayStation users instant access to hundreds of hours of our very best programming in the comfort of their own living rooms." said Greg Clayman, Executive Vice President, Digital Distribution and Business Development, MTV Networks.
Now for those of you worried about digital content sharing, no worries. You don't have to go ranting about DRM or digital restrictions on shared content. Per every PlayStation Network account, users are able to share digital information they purchase between the PSP and the PS3. So if you buy Spongebob from the PSN, you can share the standard definition version with your PSP. Nice, eh?
You can learn more about the new digital content and its availability on the PlayStation Network by visiting the Official PlayStation Website.
Your Daily Blend of Entertainment News
Staff Writer at CinemaBlend.