Martin Scorsese's Boardwalk Empire Could Become Video Game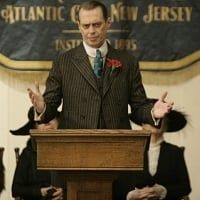 Later this year HBO will premiere Boardwalk Empire, a Prohibition-era gangster TV series. Apparently they think it's good video game material, too.
HBO recently applied for a trademark on Boardwalk Empire that applies to the following products: "Video game discs, cartridges and cassettes for console, handheld and computer games; video game programs downloadable from the internet; downloadable electronic game programs; electronic game programs; video game software for use with personal computers, home video game consoles used with televisions, wireless devices and for arcade based video game consoles; virtual reality game software; downloadable virtual goods for use in online social networking sites; amusement gaming apparatus adapted for use with an external display screen, television receiver or monitor"
Here's the standard disclaimer once again: a trademark filing doesn't mean said product is actually being made. After all, HBO trademarked True Blood for use in video games last September but we haven't heard anything about it since then. Still, it shows HBO's got some basic interest in making a game adaptation.
Boardwalk sounds like a decent backdrop for a game. Steve Buscemi plays a corrupt Atlantic City politician who's building an illegal alcohol empire. Though his success is partly due to his gift of gab, his well-armed muscle deserves some credit, too. Martin Scorsese and Sopranos writer Terence Winter are serving as executive producers on the show so it's got that "won't suck" smell.
Your Daily Blend of Entertainment News
Staff Writer at CinemaBlend.