Microsoft Announces Xbox LIVE Community Games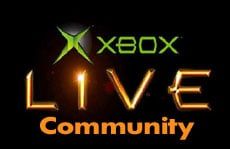 During his keynote speech today John Schappert unveiled a new part of Xbox LIVE. Starting right now you can enjoy Xbox LIVE Community Games. It's a system that allows the game development process and feedback to be shared among LIVE members. You can create a game, submit it to the service, get feedback from your peers, and then of course play the thing.
"The time has come for the games industry to open its doors to all game creators, enabling anyone to share their creations with the world," he said. Now how they're going to get around ESRB ratings will be interesting. Schappert made it clear that some content will be prohibited, but creators will use sliders to indicate how violent a game is, or how much sexual content is included. Schappert shows off a few of the already created games for the service. Jelly Car, Little Gamers, Proximity HD, Trilinea and Culture should be available on Xbox LIVE Marketplace to try "now." I just checked on my 360 and there was nothing up yet.
We'll have to keep an eye on this, because there are more questions raised than answered. Are the full games going to be free? If they are paid for content, does the creator retain IP rights or does Microsoft claim those completely? Why pay for this stuff when the same devs can make a flash based game and distribute it for free? Will this have any affect on the Arcade? The fun is just beginning…I wonder when we'll hear about Gears of War 2.
Staff Writer at CinemaBlend.
Your Daily Blend of Entertainment News
Thank you for signing up to CinemaBlend. You will receive a verification email shortly.
There was a problem. Please refresh the page and try again.