Newegg Hopes To Dominate Gaming Media With GameCrate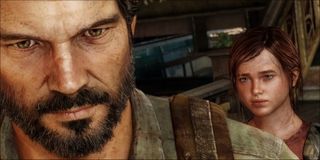 News, reviews, previews and interviews are a common thing amongst most gaming enthusiast websites, and now there's a new player in town called GameCrate.
Newegg is basically looking to get in on the gaming news factor and potentially undercut the current Doritocracy. Interestingly enough, the site is funded by Newegg, the popular hardware e-tailer for custom computing enthusiasts. So ultimately, I think it's safe to say that you don't have to worry about the money paid by certain companies affecting the content offered by GameCrate. You know, sort of like that deal between Polygon and Microsoft?
Anyway, the content on GameCrate will presumptively cover a wide variety of entertaining and interesting content happening within and throughout the interactive entertainment space. The main website has up some fairly recent (mostly) content and also headlines that content with why GameCrate exists and what it's all about, with an article titled "Welcome to GameCrate".
Soren Mills, Chief Marketing Officer for Newegg North America commented about the new annexation of the Newegg empire, saying...
Growing community engagement by getting gamers to discuss their purchases or get help about what to purchase from Newegg, actually makes a ton of sense. Most of the time I search around forums for comparison articles and benchmarks before looking into purchasing hardware... having a place like GameCrate offer those kind of editorials based on products sold in Newegg just makes sense.
I would also like to hope that we'll start to see tons of hardware reviews from the sub-section, as majority of the people buying from Newegg would probably want to check out the benchmarks and comparison stats before committing to a purchase... a gaming website attached to Newegg really does seem like the perfect place to contain and corral that kind of information.
Of course, GameCrate is entering into a competitive marketplace where the community can be harsh and engagement can be light. I'm curious if they'll fit in more with the Tom's Hardware crowd; curating enthusiast products and offering great insight and news information. Or if they'll attempt to rival the likes of Polygon or Kotaku; focusing more on current-day cultural trends and social media discussion. I guess we'll find out soon enough
The press release states that GameCrate will dive knee-deep into eSports territory as well as original video content and forum boards for all the latest and greatest games. If they can manage to carve out a good enough way to get gamers interested and excited about gaming content (both hardware and software alike) they just might find a place of success in the wasteland known as video game journalism.
You can learn more about the site or check out their early content over on the GameCrate website.
Staff Writer at CinemaBlend.
Your Daily Blend of Entertainment News
Thank you for signing up to CinemaBlend. You will receive a verification email shortly.
There was a problem. Please refresh the page and try again.