Nintendo DSi Project Mysteriously Teased By Uacari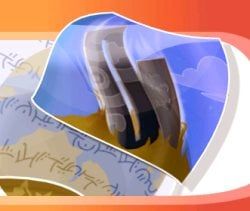 Uacari, a French developer of a new Nintendo DSi project, announced that they are working on the upcoming and mysteriously named, Fullux. What's more unique is the information for the game itself, as the website is nothing more than a collection of strangely cryptic messages.
Electronic Theatre recently posted up a news bit about the recently announced project and even they are just as thunderstruck about the subject matter. So what is Fullux? I couldn't tell you even if I tried.
No release date has been set, no images have been released and no gameplay details have been divulged. Great news story, eh? Well, be sure to visit the Official Fullux Blog to uncover the mystifying enigmas littered about the site. Be sure to stay tuned in with Blend Games for further updates, news, insight and info regarding all things gaming.
Staff Writer at CinemaBlend.
Your Daily Blend of Entertainment News
Thank you for signing up to CinemaBlend. You will receive a verification email shortly.
There was a problem. Please refresh the page and try again.