Nintendo Download: Zombie Panic, Kung Fu Funk, Crazy Golf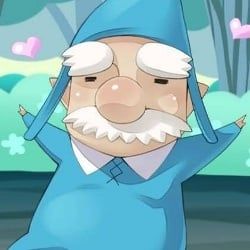 The theme of this week's batch of digital releases for the DS and Wii seems to be "Awesome Titles." Zombie Panic in Wonderland and Kung Fu Funk: Everybody is Kung Fu Fighting! are just two examples of the oddly-named games available for download.
WiiWare
Zombie Panic in Wonderland
Publisher: Akaoni Studio
Players: 1-2
ESRB Rating: T (Teen) - Mild Suggestive Themes, Fantasy Violence
Price: 1,000 Wii Points™
Description: A sudden wave of zombies is attacking Wonderland. To save your friends from the spell of the "amorous zombies," you'll have to solve the mystery of the "scented dwarves" in time and put an end to the evil power hidden in the castle in the northern city. Game features include cut scenes, music with lyrics, seven playable characters, hidden levels, final bosses, multiple weapons, nonstop zombie attacks, explosions, demolitions and fire.
Kung Fu Funk™: Everybody is Kung Fu Fighting!
Publisher: Stickmen Studios
Players: 1-4
ESRB Rating: E10+ (Everyone 10 and Older) - Mild Cartoon Violence
Price: 500 Wii Points
Description: Kung Fu Funk is an off-the-wall 1970s kung fu movie-themed party game. Challenge up to three of your friends to see who has what it takes to become the ultimate kung fu master. There are many trials to overcome in three zany game modes. True to any kung fu movie, you start by learning the Zen arts - a chilled out stage to get you familiar with the controls. Once your skills are fully waxed, enter the kung fu training movie montage, which consists of insane mini-games. Once your skills are honed, enter the ultimate battle as the instructor in your own disco kung fu dojo.
Nintendo DSiWare
BLOONS®
Publisher: Hands-On Mobile
Players: 1
ESRB Rating: E (Everyone)
Price: 500 Nintendo DSi Points
Description: BLOONS is an exciting puzzle game based on the simple fact that popping balloons is fun. Pop your way through dozens of puzzling levels in this exciting puzzle adventure. Each level will have a different arrangement of balloons. Use darts to try and pop as many as you can. Watch for special balloons, blocks and darts, and have fun discovering what they do. BLOONS is a great game that you can pick up and play for a few minutes while you're queued up at the store, or sit on the couch for hours as you work your way through 70 included levels. As an added bonus, there's also a level editor that you can use to create your own balloon puzzles.
Sokomania
Publisher: CINEMAX
Players: 1
ESRB Rating: E (Everyone)
Price: 200 Nintendo DSi Points
Description: Several crates have been placed on the playing area. Players must control a figure that can push the crates forward. The aim is to get all the crates to their designated places. Players select the episode they want to play and the level they wish to start at. Only completed levels (highlighted in green) and the first unfinished level in each episode are accessible. By repeating previously finished levels, players can try to finish them with fewer crate movements. But be warned: Those movements are added to the total movement number of the actual game, so for the best (i.e., the lowest) number of movements, it's advisable to finish the game in one run.
Bounce & Break
Publisher: Enjoy Gaming Ltd.
Players: 1
ESRB Rating: E (Everyone)
Price: 500 Nintendo DSi Points
Description: In this Zen world, you will play in four different universes. Each universe is divided into four seasons. The best two scores are saved in the Top Ranking table. Be the best player to enter this Hall of Fame. There are two different game modes: classical and orientation. Depending on which mode that has been selected, the game's rules will change slightly. There are many different bonuses that can be collected during the game.
1001 Crystal Mazes Collection
Publisher: Teyon
Players: 1
ESRB Rating: E (Everyone)
Price: 500 Nintendo DSi Points
Description: Give your brain a workout with 1001 Crystal Mazes Collection, the deceptively simple jewel logic game. It's easy to learn but hard to master. Your task is to push the crystals forward to their target destinations one at a time. It sounds simple, but be careful. You can push your jewel into an impossibly locked position if you don't plan ahead. As the mazes get harder and the crystals pile up, you'll need clever thinking to clear the labyrinth. With more than 1,000 jewel-filled puzzles, this fun collection will challenge your mind and push your skills to the limit.
Crazy Golf
Publisher: dtp entertainment AG
Players: 1-4
ESRB Rating: E (Everyone)
Price: 500 Nintendo DSi Points
Description: Welcome to Crazy Golf, where seven different courses with six different holes will put your skills to the test. Guide your ball to the hole, navigating tricky corners and avoiding wacky obstacles along the way. Accurate controls give you complete control over the ball. Play alone or challenge your friends in multiplayer mode and show them who's the true champ.
Your Daily Blend of Entertainment News
Staff Writer at CinemaBlend.