Nintendo Network Coming Soon, Aims To Compete With Xbox Live, PSN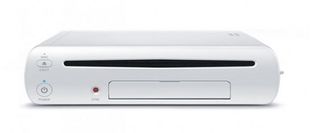 The Wii U just won't be a new console with some fancy schmancy tablet controller, it will also help usher in a new online network service for Nintendo that will compete with Xbox Live and the PlayStation Network.
According to Yahoo! News, Nintendo's president Satoru Iwata announced the new service during the company's quarterly earnings conference call...
The Wii U, 3DS and other online enabled Nintendo Products will be able to make use of the new service, which will bring gamers and games together in a much more tightly knitted online atmosphere.
The Nintendo Network will supposedly be a lot more interactive and user friendly than what the current consoles and handhelds offer gamers. That means no more friend codes or dodgy online support. Instead, Nintendo console and handheld owners will be able to easily and effectively connect with friends and play games with the same amount of ease and functionality as offered on Xbox Live and PSN.
The Nintendo Network will also allow for Wii U gamers to customize and personalize their data for the system so when you log-in all your settings will be there waiting for you. Sounds like Nintendo has finally got their stuff together and is ready to compete in the core market with the Wii U. You can learn more by paying a visit to their Official Website.
Staff Writer at CinemaBlend.
Your Daily Blend of Entertainment News
Thank you for signing up to CinemaBlend. You will receive a verification email shortly.
There was a problem. Please refresh the page and try again.