PS Vita, PSP Cross-Platform Multiplayer Confirmed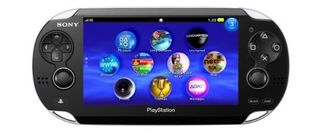 If you purchase Sony's new PS Vita and you still have friends who for some reason have not upgraded, whether it be that they are lame, poor or stupid, it's okay because you'll still be able to play multiplayer games with them on their PSP via ad hoc.
According to a news article on Siliconera [via MCV], it appears Sony has confirmed that cross-platform multiplayer options will be available for some titles from the PSP's extensive library of games. That's pretty good news considering that gaming is continually getting more and more expensive and it's nice to know that cross-platform multiplayer will be available for those who enjoy playing mobile games with friends, whether on the go or just chilling at your pad.
Unfortunately, there is no official list of games available yet to determine which games work with the ad hoc cross-platform multiplayer across the PSP and PSV. Nevertheless, Sony is seeking to ease the process of playing with friends across different mobile PlayStation devices with plans to release a UMD conversion program, which will enable Vita owners to conveniently download old UMD games from PSN, directly onto the Vita.
The PS Vita will retail for $249.99 while the 3G/Wifi version will be available for $299.99.
Staff Writer at CinemaBlend.
Your Daily Blend of Entertainment News
Thank you for signing up to CinemaBlend. You will receive a verification email shortly.
There was a problem. Please refresh the page and try again.