PSN Shutting Down For Maintenance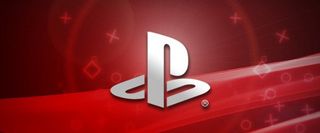 If you planned to play a few matches of Modern Warfare 3 tomorrow on your PS3, think again. Sony will be taking down the PlayStation Network for scheduled maintenance for much of the day.
The maintenance will begin at 8am PST on Thursday. The service will be restored at 10pm PST. So yeah, if you're in the Eastern time zone, PSN will be offline for most of your waking hours.
During maintenance, PlayStation Network account management and registration will both be down. The PlayStation Store will also be inaccessible for both PSP and PS3. There is a chance you'll still be able to play online during maintenance. Don't be surprised if you can't, though.
PSN's downtime won't affect your ability to collect Trophies. They're stored locally on your system and will be uploaded to your profile once the network is back online.
If you're looking for something to do offline, I'd suggest picking up Elder Scrolls V: Skyrim. It's an absurdly huge single-player RPG that was released on Friday. The huge amount of quests and dungeons to uncover in the game world will last you through the maintenance and beyond. Or you could just go outside or something.
Staff Writer at CinemaBlend.
Your Daily Blend of Entertainment News
Thank you for signing up to CinemaBlend. You will receive a verification email shortly.
There was a problem. Please refresh the page and try again.