Phantasy Star, Minigolf, Monkeys Now On Wii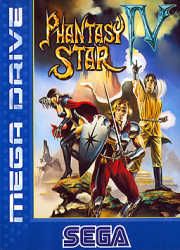 Every Monday, Nintendo adds two new games to WiiWare and one new game to Virtual Console. This Monday's no exception but it's a pretty random collection this week: Phantasy Star IV, Fun! Fun! Minigolf and Tiki Towers are now available for download.
Phantasy Star IV, the Virtual Console addition, is a role-playing game that first appeared on Sega Genesis back in the mid-nineties. It's the third Phantasy Star game to appear on VC (the other two being PS II and PS III) and costs 800 Wii Points ($8). Players control Chaz Ashley, a young bounty hunter who must save his entire solar system from annihilation.
Fun! Fun! Minigolf (900 Wii Points) is a Wiimote-enabled mini-golf game. You can play with up to three friends or by yourself on 27 holes across (virtual) America. The other Wii Ware title, Tiki Towers (500 Wii Points), is a construction puzzle game that puts you in control of a team of five monkeys. You have to build towers and bridges out of bamboo, coconuts, and vines in order to traverse obstacles. Tiki supports single-player and two player cooperative play; there's a "don't play with your monkey by yourself" masturbation-themed joke to be had there but it eludes me at this early hour.
Staff Writer at CinemaBlend.
Your Daily Blend of Entertainment News
Thank you for signing up to CinemaBlend. You will receive a verification email shortly.
There was a problem. Please refresh the page and try again.