PlayStation Now Beta Video Showcases Load Times, Latency, Controls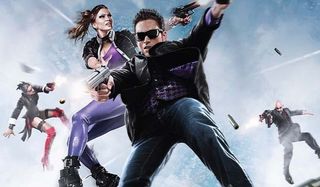 Brand new footage has surfaced of Sony's upcoming streaming service called PlayStation Now. It's an opportunity for the company to make use of their Gaikai deal and allow for backwards compatibility of PS3 games on the PlayStation 4.
DualShockers managed to get their hands on a user video captured from the PlayStation Now beta. Of course, the user wished to remain anonymous lest they fall under the spiteful wrath incurred from breaking an non-disclosure agreement.
The user does a fine job of showcasing the functionality of the service, as well as its load times, giving users a look at the way the service handles load, games and even the options menu.
The service loading is kind of slow, and even though the service speed test states that the user has the fastest net suited for the service, load times are still kind of abysmal. In fact, a large portion of the video is waiting for the menus and games to load. I imagine this is probably why the service is still heavily undergoing beta testing at the moment.
Of course, the most important part about a streaming service is whether or not the games play properly. Well, I'm glad to say that it looks like Gaikai has been used right in properly bringing older titles to the PlayStation 4 via PS Now. As you can see, after getting through what looks like a gauntlet of loading screens, the actual gameplay seems to be quite spot-on.
It's a little hard to tell without being able to see the player's hand and button presses, but based on the video, it looks as if there's an actual 1:1 response ratio when it comes to button prompts. That's pretty slick.
I was also curious how well the streaming would handle shooter titles, since those require the kind of pinpoint reaction times that could be severely limited by a user's latency. Judging by the little time that was invested, or showcased, in the beta video with Saints Row: The Third gameplay, it looked as if the controls were pretty spot on.
I'm curious to see how other titles will run on the service, especially racing games, where frame-rate and control response timing might be negatively affected by the connection. Also, I'm sure a lot of gamers want to know how well multiplayer might work out.
For now, it at least looks like Sony is on the right track with the PlayStation Now service. You can expect it to go live this summer.
Staff Writer at CinemaBlend.
Your Daily Blend of Entertainment News
Thank you for signing up to CinemaBlend. You will receive a verification email shortly.
There was a problem. Please refresh the page and try again.