PlayStation Plus' Free Games For October 2015 Have Been Announced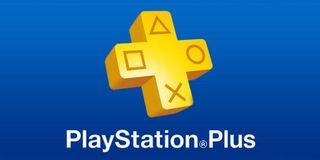 If you own PlayStation Plus, you'll have six free games waiting for you on October 6th. Here's what you can download throughout the month of October:
Super Meat Boy - PS4, PS Vita
Broken Age - PS4, PS Vita
Unmechanical: Extended Edition - PS4, PS3
Chariot - PS3
KickBeat - PS3, PS Vita
Kung Fu Rabbit - PS3, PS Vita
Super Meat Boy is a punishingly hard platformer in which players guide a walking cube of meat through hundreds of dangerous levels. The game is punctuated by boss fights that will put your reflexes and button-mashing skills to the test.
Broken Age is a point-and-click adventure by Psychonauts studio Double Fine. The game tells two parallel stories about teenagers in dangerous circumstances. Shay Volta is a young man essentially imprisoned on a ship by a motherly artificial intelligence. Vella Tartine is a girl living in a fantasy village whose inhabitants plan to sacrifice her to a monster. Players must solve a range of puzzles in order to help these characters escape their fates.
In Unmechanical: Extended Edition, a robot is abducted and brought to an underground complex. While exploring the massive complex, players will be confronted with a range of puzzles and slowly unlock the mysteries of this strange environment. The Extended Edition introduces a new level with additional story and puzzles.
Chariot is a physics-based puzzle game with a morbid twist. The king has died and it's your job to transport the chariot with his remains to its resting place. You have to help the chariot traverse obstacles while fighting off enemies and finding extra valuables to bury with the king. A second player can join in as well to help you in the journey.
Kickbeat is a cross between a beat 'em up and a rhythm game. The player is on a quest to recover the world's music from dangerous foes. Enemies will pounce on you to the rhythm of the current song and you have to counter-attack by pushing the right button. It's kind of like Dance Dance Revolution but with face-punching.
The last of the bunch, Kung Fu Rabbit, is pretty close to Super Meat Boy. The player guides their bunny character through levels full of enemies and hazards. While the objective is to make it to the end of each level, players can also test their skills by getting hard-to-reach collectibles.
You've still got about a week to download the September games for PlayStation Plus. The current batch of freebies includes Twisted Metal, Super Time Force Ultra and several other games.
Staff Writer at CinemaBlend.