Prototype 2: Devs Explain Why Players Have To Kill Alex Mercer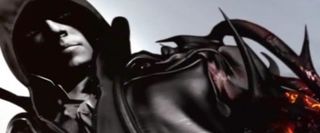 It's been vaguely hinted at that Mercer wasn't really going to be the main playable character in the new Prototype game. The thing is, Radical Entertainment never fully explained exactly how the game would be played out and whether there would be dual protagonists or some other stipulation involved with the game's lead characters. Well, the developers have finally come out and fully explained just what happened to Alex Mercer and what the exact role will be of players and why they will have to kill Alex Mercer.
Basically, it's the opposite side of the same coin; gamers will assume the role of Heller, a guy who has lost his family to the virus that Mercer unleashed and because of this Heller is out to kill Alex. In the same token, Heller is the result of Mercer's infection and carries many of the same traits and abilities as the first game's protagonist. I suppose the real trick is getting players to feel more engaged with Heller and his quest for obliterating Mercer, as opposed to sympathizing with Alex and feeling that Heller is still the bad guy.
Props to Activision for at least letting the developers take a completely different route with the character development for this title. I just hope the final showdown between Heller and Mercer will be an epic battle for the ages and not some cheapskate copout.
You can check out the new video below or head on over to the Official Prototype 2 Website to stay updated on the game, which is due out for the Xbox 360, PS3 and PC.
Staff Writer at CinemaBlend.
Your Daily Blend of Entertainment News
Thank you for signing up to CinemaBlend. You will receive a verification email shortly.
There was a problem. Please refresh the page and try again.