Rise Of The Triads Makes A Return For The iPhone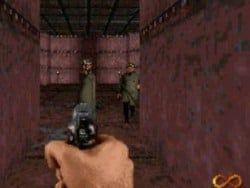 Believe it or not, this 90's classic is actually being revived and revitalized for today's mobile gaming genre. Rise of the Triads will be making an appearance on the iPhone and iPod Touch this year.
Apogee, the same company who made games like Wacky Wheels, Duke Nukem and BioMenace household names, has teamed up with Mobila Interactive to bring one of the first and most popular first-person shooter games to Apple's mobile multimedia devices.
According to Terry Nagy, Chief Creative Officer of Apogee Software…
No release date has been set in stone just yet but we'll be sure to keep you posted on any future updates. You can check out the game features below or visit the Official Mobila Interactive Website for more information.
Game features include:
• An Apple iPhone OS port true to the original game.
• Original game soundtrack.
• A number of customizable control schemes.
• Four full game episodes containing 32 super huge levels - up to one million sq. feet, and up to 16 stories high!
• Secret levels, hidden rooms, and other surprises.
• Play as one of five players, each with unique attributes and abilities.
• Look both up and down, up to 45 degrees, to see what is above and below.
• Ten unique, real digitized enemies (actual Apogee employees!).
Your Daily Blend of Entertainment News
Staff Writer at CinemaBlend.