Secret Files: Tunguska Now Available For Wii And DS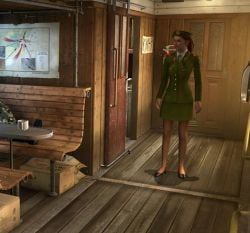 The new adventure-puzzle game for the Wii and DS from Deep Silver has arrived on store shelves. The game puts players in the role of a scientific researcher's daughter as she discovers that her father ends up missing during his research of a mysterious phenomenon that occurred over a hundred years ago.
Geoff Mulligan, Chief Operating Officer at Deep Silver commented in the press release, saying…
Secret Files: Tunguska is currently available for both the Wii and DS (shockingly enough) for $19.99. And yes, that's the price for both the Wii and DS version. Most people shouldn't be shocked considering the quality of most other Wii games. Anyway, you can pick the game up from local retailers or visit the Official Website to learn more about the game.
Your Daily Blend of Entertainment News
Staff Writer at CinemaBlend.