Silent Hill Downpour & HD Collection To Be Patched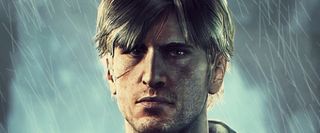 Konami is aiming to address player concerns regarding certain issues present in both Silent Hill Downpour and the Silent Hill HD Collection via incoming patches.
Downpour will have its auto-save problems fixed while the Silent Hill HD Collection will have its audio-syncing issues addressed.
"Understanding the issues some users are experiencing, development teams are currently creating online patches for both games, which will fix the frame rate issues, the audio-synching in Silent Hill HD Collection, and the Auto-Save issues in Silent Hill Downpour. Players have voiced their concerns, and solutions to these issues will be fixed and launched in the coming weeks," said the publisher.
The patches for both games will become available "soon" on the PlayStation 3 and Xbox 360. However, Konami has failed to address the missing fog textures issue present in the HD collection. This particular issue had even prompted one of the title's original creators to voice his displeasure.
"Left side is HD (opens in new tab), isn't it? It's poor. It's really a released version? Really? I guess that it was a problem of PS3. PS3 has a weak point for using 'translucent texture'. But PS2 has no such a weak point, and original SH2/SH3 use so many 'translucent texture'. Example, for fog/mist," said (opens in new tab) the first three Silent Hill games' art director, Masahiro Ito.
Your Daily Blend of Entertainment News
Your Daily Blend of Entertainment News
Thank you for signing up to CinemaBlend. You will receive a verification email shortly.
There was a problem. Please refresh the page and try again.