The Sims 3 Hidden Springs World Review: A World With A View

EA released the "Hidden Springs" world to the Sims 3 online store this week. Considering the last expansion pack Generations didn't come with a new world, fans of the game were due for a new backdrop for their Sims. But, at the sale price of $22.50, is the world really worth it??
Pricy
As mentioned, Generations didn't come with a world, so a discount for registered users who already have Ambitions would've been nice, but instead, all those who purchase the world to download between now and September 24, 2011, will get it for 2,250 Sim Points ($22.50), after which the price will go up to 2,450 ($24.50). The biggest downside to the cost is that the Sims site bundles points packages, which means unless you have points left over, you'll have to buy 3000 points (the 1000 and 2000 bundles at $10 and $20 respectively, bringing the total to $30) in order to purchase the world. I guess the upside to that is that you have points leftover to use toward other items in the Sims 3 store, which is probably why EA has the points and bundles system in place (rather than allowing people to buy items/worlds by price).
What do you get for $22.50?
I'm willing to go out on a limb and say that Hidden Springs is the most scenic and beautifully laid out world in the game. What's more, there are plenty of lots on it, so those of you who like having the opportunity to populate your neighborhood, build houses and community lots, Hidden Springs gives you plenty of room to spread out.
Lay of the Land
Hidden Springs is green and while spacious, the lots are set close enough together that it won't take your Sims all day to get from one side of the world to the other. There are a number of water falls, parks, and other visually stunning community lots, as well as a few great luxury homes for wealthier Sims looking for a place with a gorgeous view. Beautiful views are plentiful in the world, given the mountains and waterfalls, which can be seen from various spots around town. There's also plenty of water, though no sunny beaches, which is fitting given the mountainous landscape.
?
As relaxation is the theme, Sims will also find numerous places to kick back, take a dip in the pool and unwind, including a new spa. As you'll see below, the spa comes with a cool looking pool in the solarium, however this spa is a rabbit-hole, which means your Sim can't actually use the pool. I watched it for a while as my Sim had a spa treatment and never saw any Sims in the Solarium. Bummer.
In addition to a number of great new families already moved into the world, including some green people, whose tinted hue may be due to their proximity to a magical forest, fans of Liam O'Dourke (one of the Sims used in the advertisements for the base game) will find him living in Hidden Springs and ready to be played. (I'm pretty sure I changed his clothes since playing him, so you might find him dressed differently in your world.)
Fountain of Youth
While Hidden Springs is technically a world, and not an EP or Stuff Pack, it does come with a brand new item, in addition to numerous household items and a handful of new outfits. The Fountain of Youth, which can be purchased by Sims in Buy Mode, gives Sims the opportunity to wish for youth. The price tag on the fountain is nearly 500,000 simoleons from buy mode, so plopping it down on a community lot and giving it to the community as opposed to having one Sim purchase it for their lot may be the more financially practical way to get the Fountain... at least for those of you who are averse to using the motherlode cheat.
The fountain, which looks like a small cluster of rocks with a waterfall, doesn't work every time. A Sim can wish for youth repeatedly and not receive their wish. Sometimes, they get a mood boost or one of their traits is changed to "Childish" but they remain the same age. I had Liam try it out and found that drinking from the fountain aged him down a day, after which he did not have the opportunity to drink from the fountain. He might have been able to drink the next day, which would age him down one day again. I'm assuming that's how it works, which would mean Sims who want to stay young could make a daily trek to the fountain for a drink. Meanwhile, when Liam finally did receive his wish for youth, he was aged down to the bottom of Young Adult (which was the life-stage he was in at the time).
Glitches
I just re-installed the entire game (and all the EP's) onto my new MacBook Pro. I have no custom content and the only additional items installed came from the Sims 3 store. While I'm pleased at the boost in speed and upgrade in graphics that I'm seeing with my new computer, after running all the updates, and installing this world, I can no longer take screenshots using the camera button in the game. I click it and when I go to my launcher or to the Screenshots folder, there's nothing there. I have not tried taking videos yet.
This may have been an issue with the game before I installed Hidden Springs, and is the result of the last big update. I hadn't attempted to take screenshots of the game with this computer before installing the world, so I'm not really sure. Regardless, I had to Shift-Command-3 to get the screenshots you're seeing in this review. No idea where this bug came from, but it wasn't a problem I had on my previous Macbook.
I also had one instance where I was knocked out of the game (losing what I hadn't saved). And I seem to be having an issue with seeing the water in broken plumbing devices. I've had two occasions where bathtubs have broken and while the puddles appear everywhere, I have no way of knowing which item is broken as there is no spurting water. I have to click on the tub, sink and shower to know which thing needs to be repaired. Once again, not sure if this is a Hidden Springs issue or an issue with the last update, but it's new for me.
?Bottom Line
If you're willing to spend over $20 to give your Sims a new place to live, work and play, Hidden Springs is nicely put together and nicely designed. You'll find more screenshots in the gallery below.
Image 1 of 11
Your Daily Blend of Entertainment News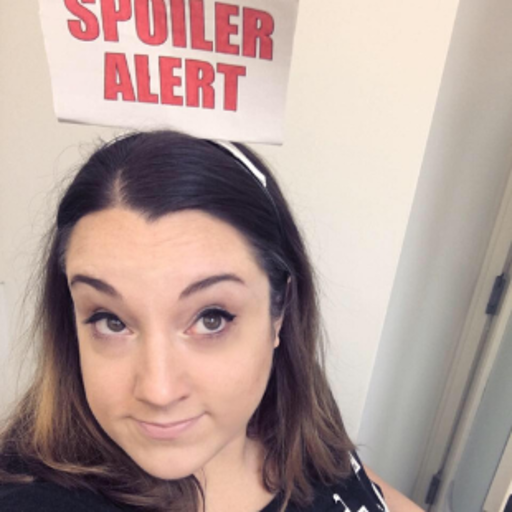 Assistant Managing Editor
Kelly joined CinemaBlend as a freelance TV news writer in 2006 and went on to serve as the site's TV Editor before moving over to other roles on the site. At present, she's an Assistant Managing Editor who spends much of her time brainstorming and editing feature content on the site.