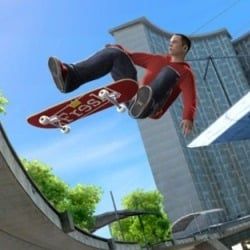 The demo for Skate 3 is now available through Xbox Live. It's expected to hit PSN later in the day.
The 863 MB demo sounds like it's got a lot of content. Start with the new Skate.School to learn the ropes. After that, check out some single-player and multiplayer challenges like Own the Lot and Domination. While skating around University District, you'll be able to record yourself and share the footage with the Replay Editor. To ensure replayability, you can drag and drop objects in the environment for new trick opportunities.
The full game arrives on May 11th in North America and on May 14th everywhere else.
Staff Writer at CinemaBlend.
Your Daily Blend of Entertainment News
Thank you for signing up to CinemaBlend. You will receive a verification email shortly.
There was a problem. Please refresh the page and try again.