Skullgirls: 2nd Encore Announced For PlayStation 4 And Vita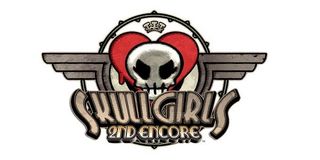 While the team at Lab Zero Games continues to dish out DLC for its PlayStation 3 fighter, Skullgirls: Encore, the developer has dropped some interesting news involving the latest incarnation of its game. With all of the new characters and modes being crammed in, CEO Peter Bartholow has stated that the team decided to dub it Skullgirls: 2nd Encore, and it will be a cross buy title for both the PlayStation 4 and PlayStation Vita.
While no release date for 2nd Encore has been announced, hopes are high that the indie fighter will arrive sometime this year, as it has been in development for quite a while and in tangent with the latest DLC fighters for the original version of Encore.
In a recent PlayStation Blog post, Bartholow stated that 2nd Encore should be considered the "ultimate Skullgirls experience," boasting new characters, modes and additional features not present in the original game.
"Skullgirls 2nd Encore will be cross buy as well," Bartholow continued. "We haven't settled on a price yet, but you'll get both the PS4 and PS Vita version when you buy one."
Bartholow goes on to note that owners of the PS3 game won't be able to upgrade to the newest version free of charge, as the new enhancements and the effort that has gone into developing 2nd Encore basically turns it into a new game.
Don't feel bad, though, PS3 crowd, because you've still got two new DLC characters coming down the pipeline, including Beowulf (shown above) and Robo-Fortune. Beowulf will be available free of charge on the PS3 version of Skullgirls this Friday, with Robo-Fortune coming at a later date. Also worth noting is that, while 2nd Encore will boast new content, online battles will be available across all versions of the game. So even if you're playing the standard Skullgirls: Encore on your PS2, you'll be able to fight against 2nd Encore players on their Vita or PS4.
As for Beowulf, he looks like an absolute blast to play as, utilizing a folding chair and Grendel's arm to pull of some pretty spectacular moves. Lab Zero has taken great care to make all of their animations look fantastic, too, so each of his attacks looks to be overflowing with small touches, like playing to the "crowd" that's watching the fight or throwing up the devil horns mid-move. Also, since he's a former wrestler, seeing a tiny penguin in a ref outfit jump onto the screen and give a three count following a pin is too precious for words.
Skullgirls is a fantastic success story for the indie scene, continuing life after a publisher swap and even funding a large number of DLC characters through an Indiegogo campaign two years ago. The game has come a long way and, hopefully, the fight will keep going strong once 2nd Encore arrives for PlayStation 4 and Vita.
Your Daily Blend of Entertainment News
Staff Writer for CinemaBlend.