Sly Cooper Vets Form Loose Cannon Studios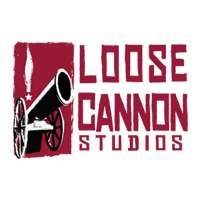 Though some game companies are slimming down or folding altogether, there are a few new ones popping up. The latest to join the fray is Loose Cannon Studios, an independent company based in Seattle.
Loose Cannon was founded by Matthew Scott, Dev Madan, and Ricci Rukavina. Scott and Madan, the technical and creative directors respectively, both worked at Sucker Punch Productions and worked extensively on the Sly Cooper series. Rukavina, Loose Cannon's president, served as creative director at Universal Interactive Studios and Vivendi Games and was involved with Spyro the Dragon as well as two movie-to-game adaptations: Scarface and The Thing.
The company's first project, a new IP, will be announced "in the coming weeks." The Loose Cannon website explains that the game will be released for the PS3, Xbox 360, and Wii and will arrive in late summer/early fall. Their second game, also a new IP, is "built upon Loose Cannon Studio's singular vision to create a new breed of inventive entertainment products."
While the company was technically founded in 2005, it's apparently just now becoming a formal development studio. The distinction probably seems meaningless to you but it explains why they're already on the verge of releasing a multi-platform game. Look for it to be unveiled at this year's E3.
Staff Writer at CinemaBlend.
Your Daily Blend of Entertainment News
Thank you for signing up to CinemaBlend. You will receive a verification email shortly.
There was a problem. Please refresh the page and try again.