Sony Announces Executive Team Appointments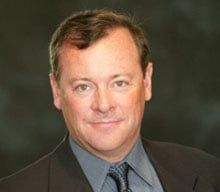 I know we've already had a cavalcade of Sony good news today. It's almost unbearable with all the Kratos domination and Solid Snake mad knife skillz (with a 'z' so you know it's hardcore). But Sony has also announced a handful of executive team appointments on this fine day. Unless you're in the northeast where it's snowy as hell. But if anything can melt our cold hearts it's a new HR vice-president.
Phil Harrison may be leaving Sony World Wide Studios, but over here in America SCEA is hiring three new people. Robert Dyer has been appointed to Senior Vice President, Publisher Relations; Ian Jackson steps in as Vice President, Sales; and Sally Buchanan will be Vice Presiden, Human Resources. As you probably imagine – after wondering why you were passed up for the veep job after all your hard work in the electronics section of Wal-Mart this past holiday season – all three of the appointees have a heaping helping of industry experience.
"Rob Dyer, Ian Jackson and Sally Buchanan's proven records of strategic leadership and innovation, combined with their extensive industry experience re-enforce their new roles as a great fit for our organization," said their new boss Jack Tretton, President and CEO, SCEA in a statement.
The appointments go into effect in March and April, which means a lot of hazing parties at Sony in the near future.
Staff Writer at CinemaBlend.
Your Daily Blend of Entertainment News
Thank you for signing up to CinemaBlend. You will receive a verification email shortly.
There was a problem. Please refresh the page and try again.