Sony Cheats Consumers On Extended Warranties For PSP 3000, PS3 And PSPGo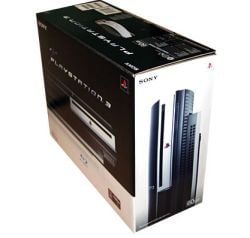 So maybe you've heard about Sony's extended warranties for the PSPGo, PSP 3000 and PS3? Yeah, if not just check it out over at a place like Push Square. What's more, though, is that apparently Sony charges a bit more for extended warranties as opposed to some other warranty programs out there, specifically SquareTrade warranties.
According to a PR rep from rival-warranty company, SquareTrade…
Well, don't just take anyone's word for it. Check out the chart below to see how it all breaks down:
Now according to Top Newz, Sony's plan covers two years of protection for $50 for the PSP, which includes "accidental" damage, even though the chart actually shows that Sony covers three years for $40. Either way, SquareTrade owns Sony in the warranty department for both price and length of coverage.
Of course, gamers who want extended warranties on their Sony gaming products might want to check out both services in detail and compare rates. You can learn more about Square Trade by visiting the Official Website. Oh, and SquareTrade also covers damage to PSPs that accidentally drop into the toilet while you're gaming on the john. That's probably an important thing to know when you're playing your PSP while you go.
Your Daily Blend of Entertainment News
Staff Writer at CinemaBlend.