Sony: Counterfeit PS3 Controllers Might Explode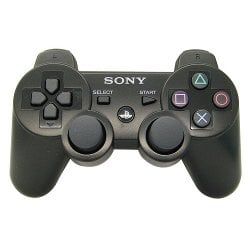 Sony sent out a consumer alert today advising gamers to only buy officially licensed PS3 controllers. They've provided a pretty good reason for doing so: counterfeit controllers could blow up.
"Counterfeit PlayStation 3 Wireless Controllers, which are practically identical in appearance to genuine PlayStation3 Wireless Controllers, have been discovered in the market," says Sony. "SCEA advises consumers to be cautious when buying PlayStation 3 Wireless Controllers from uncertain sources as the quality, reliability and safety of counterfeit products is uncertain, and in some cases, may be dangerous. It is possible that some counterfeit product may ignite or explode, resulting in injury or damage to the user, your PlayStation 3 computer entertainment system, or other property."
Even if your controller doesn't set on fire or blow your hands off, note that it might stop working. Added Sony: "SCEA does not support continued functionality of counterfeit or unlicensed controllers in system software updates and these devices may cease to function in the future because of system software updates."
Staff Writer at CinemaBlend.
Your Daily Blend of Entertainment News
Thank you for signing up to CinemaBlend. You will receive a verification email shortly.
There was a problem. Please refresh the page and try again.