Split-Second Dev, Black Rock Studios, Officially Closes Doors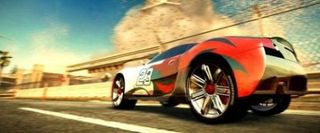 Remember when Black Rock Studios' Split/Second and Bizarre Creation's Blur were going head-to-head in a heated arcade-racing competition, with the prize being the hard-earned cash of racing fans the world around? Well, the entire thing seems to have ended badly for both studios, as Bizarre Creation met an unfortunate end at the hands of Activision and now Black Rock Studios has seen its demise at the command of Disney.
A tweet went out earlier today officially acknowledging that Black Rock Studios has officially closed its doors. The studio vets have moved on to other projects and a few members have formed a micro-studio known as ShortRound Games.
The news comes courtesy of GamaSutra who notes that not all is doom and gloom for the studio that brought us one of the more unique racing games this generation. Other long-time members of Black Rock have joined Boss Alien and RoundCube Entertainment, respectively.
Of course, anyone who keeps up with the doom and gloom of the gaming industry (and it's a little hard no to due to the tough economic times), may remember that Disney had already mentioned that Black Rock Studios' doors would be closing a few months ago (via Eurogamer) following in the footsteps of Propaganda Games, who also had their doors closed by Disney as well.
You can check out a detailed obituary of Black Rock Studios over at Develop. We'll keep you posted on any news regarding projects from the smaller studios that the team has inevitably joined.
Staff Writer at CinemaBlend.
Your Daily Blend of Entertainment News
Thank you for signing up to CinemaBlend. You will receive a verification email shortly.
There was a problem. Please refresh the page and try again.