Spyborgs Gameplay Media Blowout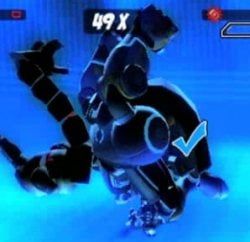 Capcom cut-loose some additional assets for their upcoming beat-e'm-up game for the Nintendo Wii. While it's cool that the visuals are unique and it sports two-player co-op throughout the entire game, these new trailers reveal one apparent flaw in Spyborgs: it's extremely repetitive.
Spyborgs is supposedly a reinvention of the beat-e'm-up genre for the Wii. While Capcom has obviously put a little bit of thought into this game for mixing a casual-look with some hardcore elements, the problem is that it doesn't look like this game is inventive enough, or carries enough depth to be fun for anyone beyond 10 years old.
Nevertheless, the game could be good as a final product. Maybe it just looks like a dull PS2 game and a rehashed broken record in the following three trailer, presented by GameTrailers. Anyway, to learn more about Spyborgs feel free to visit the Official Website. For more gaming news, info and updates, be sure to stay tuned in with Blend Games.
Staff Writer at CinemaBlend.