TNA iMPACT: Cross The Line Now Available For DS, PSP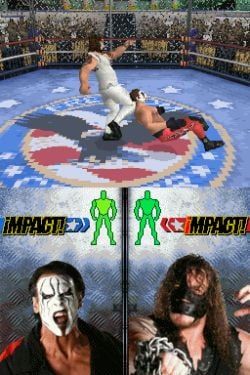 SouthPeak Games is proud to announce that their TNA wrestling title has become available for both Sony and Nintendo's handheld systems. All the body-slamming, back-breaking action that wrestling fans love from the popular TV show is now captured in the comforts of a portable gaming system.
Richard Iggo, Vice President of Marketing commented in the press release, laying out these kind words…
He fails to mention that TNA currently has a lot of over-the-hill has-beens from the WWE, so unfortunately it's more like a game based on a product that should be called "Washed Up Legends Who Used To Be Popular In The WWE". Still, at least fan-favorites like the Amazing Red, AJ Styles and Abyss make the cut.
The game itself looks pretty cool to be on a portable system. Both versions are currently available at local retailers for $29.99. For more info be sure to hit up the Official Website.
Staff Writer at CinemaBlend.
Your Daily Blend of Entertainment News
Thank you for signing up to CinemaBlend. You will receive a verification email shortly.
There was a problem. Please refresh the page and try again.