Tecmo Responds To Team Ninja Lawsuit Reports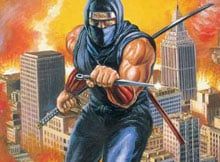 After reports circulated around the web about members of Team Ninja following Itagaki out the door – and also suing their former employer – Tecmo has issued a statement to English-language media regarding the events.
Tecmo maintains that 1Up.com's report that "dozens" of Team Ninja employees are planning to leave the studio is erroneous. In addition the entire team is not suing Tecmo; right now it is only two employees who have filed for a lawsuit. Lastly, Tecmo states they have been in compliance with Tokyo Stock Exchange policies.
In the official statement Tecmo clarifies the issue of the 300 employee lawsuit stating: " Although a lawsuit was filed by the two employees, on April 1, 2008, Tecmo, LTD. did notify all affected employees that they would be appropriately compensated and is currently in the process of resolving the matter. There are several inaccurate reports stating that all 300 company employees are named in the lawsuit and the company would like to clarify that only two employees are involved in the suit."
So the saga continues. And just because no one has formally submitted a resignation doesn't mean that earlier reports are false. Only time will tell. And besides, we all know that EA and ActiBlizzard will be the only two publishers within two years. Right?
Your Daily Blend of Entertainment News
Staff Writer at CinemaBlend.
Your Daily Blend of Entertainment News
Thank you for signing up to CinemaBlend. You will receive a verification email shortly.
There was a problem. Please refresh the page and try again.