Tony Jaa Is Directly Involved With Ong-Bak The Game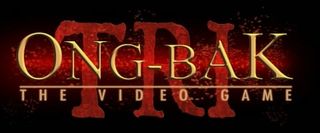 When the news broke last week that an Ong-Bak: Muay Thai Warrior game was on the way there were fits of excitement from martial arts fans and gamers alike. To make that news even more exciting new information has come to light detailing how Tony Jaa himself will be directly involved with the fighting moves and action sequences in the game.
PlayStation LifeStyle conducted a very interesting and informative interview with the General Manager, Kan Supabanpot, of HIVE Studio, the company behind the upcoming Ong-Bak game.
Kan let loose some very interesting tidbits about the upcoming game, including Tony Jaa's involvement, which seems to be rather weighty. According to Kan...
I think the excitement level for this project just reached whole new heights. Also revealed in the interview is that they have recorded anywhere between 20 and 30 different Muay Thai moves made famous in the Ong-Bak movies, but they're still adding more to the game's cache.
From the sound of it, the game may be a PSN or Xbox Live Arcade title, as the GM stated that it will be a 3D side-scrolling beat-e'm-up, which kind of sounds like it will be an XBLA or PSN title.
As mentioned in the news article last week, the game is still scheduled for a late 2012 release and it's definitely headed to North America and Europe, in case you were wondering. We'll be sure to keep you posted on additional news and info as it trickles in regarding Ong-Bak.
Staff Writer at CinemaBlend.
Your Daily Blend of Entertainment News
Thank you for signing up to CinemaBlend. You will receive a verification email shortly.
There was a problem. Please refresh the page and try again.