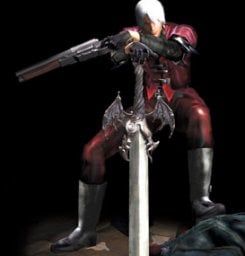 Simple enough headline, eh? That's because this news is more like a heads-up about some of the best PlayStation 2 games to come out of that era…well, it hasn't ended, but we know it's drawing to a close. Anyway, the list contains a bunch of fan-favorites and some nice little lost gems.
Slapstic's Top 100 PS2 Games is a fine piece of work. The exhaustive article has every possible [good] game you could imagine for the PS2. As it's mentioned in the intro-paragraph, the games are great if you're just getting introduced to the PS2, or if you just missed out on some of the note-worthy games.
You can check out the full list at Slapstic.com. Some of the titles on the include Devil May Cry, Final Fantasy X-2 and God Hand, the under-rated comically-inclined action game.
For more gaming news, updates, insight and everything else in between, be sure to stay tuned in with Blend Games.
Staff Writer at CinemaBlend.
Your Daily Blend of Entertainment News
Thank you for signing up to CinemaBlend. You will receive a verification email shortly.
There was a problem. Please refresh the page and try again.