Total War Developer Eyes PS3 And Xbox 360 For Next Game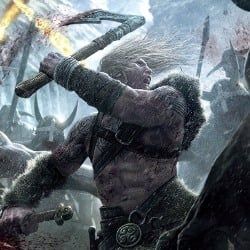 The Creative Assembly's currently developing Napoleon: Total War but they're also planning a mystery game as well. Whatever the project is is, the studio's hoping it will push "the boundaries of next generation consoles to their limits."
The new multiplatform initiative was revealed by two LinkedIn job postings published late last week. They're looking for a Graphics Programmer and Lead Engine Programmer to help with "developing all aspects of a game specific engine for 360, PS3 and PC." The Lead Engineer Programmer listing notes that the engine will be created "with a view to extending the tech to 'next next' gen consoles."
So what's this mystery game? The Total War series has been PC exclusive so there's no reason to believe they're going multiplatform with that. Stormrise, the PS3/360/PC real-time strategy game that hit stores earlier this year, did poorly in terms of sales and reviews so I don't see them rushing to make a follow-up on that one. Furthermore, the job openings are in the UK, whereas Stormise was developed at Creative Assembly's Australian studio.
It's possible that they're looking to make a sequel to Viking: Battle for Asgard, the PS3/360 action-adventure game they released in March 2008. Alternately, they might be looking to make another hack-and-slash spin-off of the Total War games, as they did in 2005 with Spartan: Total Warrior.
Your Daily Blend of Entertainment News
Staff Writer at CinemaBlend.