Unity 4.3 Now Available For PS4 With Camera, Shader Model 5 Support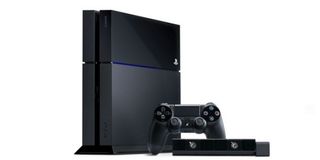 Unity Technology has unveiled the latest update for the Unity Engine being made available for the PlayStation systems. The latest Unity 4.3 is currently primed and ready for the PS4 and it brings with it DualShock 4 and Shader Model 5 support.
Even though Shader Model 5 is regularly used with Microsoft's DirectX, Unity is making it possible with the PlayStation 4 – just the same as they've made it possible with the Wii U – to get equivalent shader capabilities utilizing the graphics language.
As mentioned in the press release...
Now PS4 games made with Unity can be just as dynamic as graphically intense Unity games made for the Wii U (of which there are a few).
Additionally, Unity has ramped up the support and accessibility of the PlayStation's camera capabilities, enabling better depth detection, hand and face position tracking and PS Move detection.
This comes just before Unity Technology will pour a lot more effort into ramping up design production for Unity 5, the upcoming next generation iteration of the popular design toolset.
One of the things I'm most interested in is whether or not Unity 5 will support Global Illumination on the home consoles? We know that Epic Games removed the feature from the console versions of the Unreal Engine 4, crippling the engine of one of its most prized and unique features.
For those who don't know, Global Illumination enables the engine to procedurally produce light throughout an entire scene from a single light source in real-time. This means that you could have a giant sun that dynamically lights up an environment entire level without needing to bake light sources into the map. You can see it demonstrated in the video below.
Unfortunately, Global Illumination takes up exorbitant amounts of processing power and as we've seen with the Demon Knight demonstration, even the PS4 wasn't capable of handling what the Unreal Engine was capable of producing.
As for Unity on the PS4... the support is ripe and ready for exploitation if you're a big or small developer. If you're a game designer who wants to get in on the goods, feel free to register on the official PlayStation website for an opportunity to become a registered developer for Sony's platforms.
Additionally, you can learn more about the power of the Unity Engine, as well as the features and support made available for the PS4 in Unity 4.3 by paying a visit to the official website
Staff Writer at CinemaBlend.
Your Daily Blend of Entertainment News
Thank you for signing up to CinemaBlend. You will receive a verification email shortly.
There was a problem. Please refresh the page and try again.