Unreal Engine 3 DX11 Features Now Available In UE3 And UDK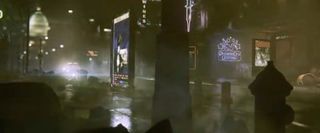 Epic Games unleashed a brand new trailer for the new features available in the Unreal Engine 3 and the free Unreal Development Kit. Some of the new content doesn't just make it more convenient to make games, some of the stuff is almost easy enough to use where just about anyone could make their own game using the Unreal Engine.
The editor tools, UI and available landscaping options have all been enhanced, which means that game creators are now allowed a wealth of possibilities for streamlining their work to get tons of content done in a very short amount of time. I don't think there is any other triple-A engine out there with the sort of support and ease-of-use that comes along with the Unreal Engine.
Game designers or game creation enthusiasts alike can check out some of the new DirectX 11 features available right now in the Unreal Engine 3 and the free UDK with the trailer below. For more info on purchasing a license for the Unreal Engine or picking up a free copy of the UDK be sure to visit the Official Unreal Engine Website.
Staff Writer at CinemaBlend.
Your Daily Blend of Entertainment News
Thank you for signing up to CinemaBlend. You will receive a verification email shortly.
There was a problem. Please refresh the page and try again.