Vanquish: Enemy Trailer Keeps The Action Coming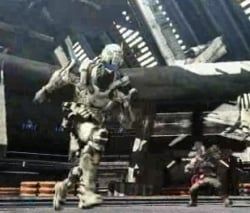 It's funny how a lot of games have trailers where you're usually looking at environments, listening to developers blabber on about character development and watch how a team desperately tries to craft a memorable story out of a game. With Platinum Games' Vanquish there is never anything happen in the trailers other than non-stop action…from start to finish.
The latest trailer for the game doesn't break from the tradition that Sega has been using to promote Vanquish, and from start to finish it's just non-stop action.
The game itself is a hybrid third-person shooter, melee-action game that sees players manning a cybernetic super-suit that pretty much can just obliterate anything in its path. You can check out the new trailer for the game below, which is supposed to be about the enemies featured in the game, but there's just a lot of head-popping and explosions. Enjoy.
Staff Writer at CinemaBlend.
Your Daily Blend of Entertainment News
Thank you for signing up to CinemaBlend. You will receive a verification email shortly.
There was a problem. Please refresh the page and try again.