Watch Dragon Ball Z's Goku Battle Street Fighter 2 Characters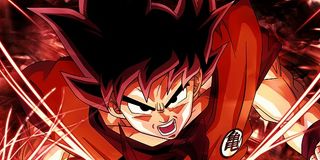 What would it look like if Dragon Ball's Goku crashed a Street Fighter party? A collection of clever programmers and animators have come up with an entertaining video that answers that question, and it's not looking so hot for Ryu and his pals.
Street Fighter 2 is one of those legendary games that helped define an entire genre. A collection of beefy brawlers duke it out on stages spread across the globe and occasionally unleash super-human abilities upon one another.
But what would happen if those world warriors got into a brawl with a spikey-haired alien voiced by a little old lady? Find out in the video below.
As you can see, there wouldn't really be a competition if Goku went toe to toe with the Street Fighter crowd. I figured he'd deliver a beating or two throughout this fan-made video, but I wasn't really expecting every competition to basically be a no contest type of affair. It's humorous how quickly Goku dispatches Team Street Fighter at time, only occasionally taking a break from instant victories to kick a barrel or pummel his opponents for longer than a single second.
This clever clip comes to us from Youtube's GamebillStudio, who have also put together fantasy projects that give the Street Fighter crew fatalities or drop Mario into the Metal Slug battlegrounds.
Honestly, this is the kind of cross-over project I could really get behind. The Dragon Ball crew would likely need to be nerfed for Chun Li, Vega and Co. to stand a chance, but it might make for an interesting fighting game. The animation style is already pretty similar, so I say bring it on. At the very least, maybe we can get a Goku cameo in Street Fighter V, Capcom? Pretty please?
Barring that ever happening, it's not like Dragon Ball fans are exactly starving for games these days. Dragon Ball: Xenoverse turned out to be a huge surprise hit and a trio of DBZ characters recently popped up in the cross-over brawler, J-Stars Victory Vs+.
If that's not enough to keep you busy for a while, there's also that upcoming 3DS fighting game boasting a massive roster, Dragon Ball Z: Extreme Butoden, which is being developed by Arc System Works. Look for it on Oct. 20.
Also, you didn't think I was just going to talk about Street Fighter fatalities and not actually show them off, did you?
Staff Writer for CinemaBlend.
Your Daily Blend of Entertainment News
Thank you for signing up to CinemaBlend. You will receive a verification email shortly.
There was a problem. Please refresh the page and try again.