Why PlayStation Plus' Free Games For March Haven't Been Announced Yet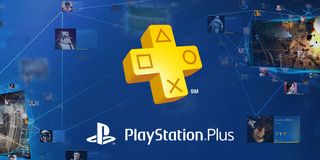 We're hours from the start of March but Sony hasn't announced what free games PlayStation Plus subscribers will be receiving. Sony explained the delay in a brief update on their official blog.
"Sorry to keep you good folks waiting," said Sony's Fred Dutton on PlayStation.Blog. "I appreciate you're all really keen to see the line-up and that it's frustrating having to hang on a bit longer than usual. Alas, we're still not quite ready to make the announcement."
"I can't give you a firm time at present as to when the post will go live, but we're working to get it to you as soon as possible. It may well be next week at this stage."
This delay suggests that they're still trying to finalize the lineup for March. I'd like to think that the delay is due to the long-delayed PlayStation Plus edition of Driveclub. Maybe Sony wants to be sure that it's ready for a March launch before they promise it to players? The PS Plus edition was supposed to launch alongside the regular version of Driveclub this past fall but was delayed indefinitely due to server problems. It would be nice to finally get the game after this long wait. Sony has been wish-washy about PlayStation Plus subscribers ever getting it, though, so maybe I'm being overly optimistic.
Whatever the reason for the delay in the PlayStation Plus announcement is, it may not matter. The February freebies for PlayStation Plus members will be available until Tuesday, March 3rd. Whether they announce the March games now or on March 2nd, it doesn't make much of a difference. Even if Sony doesn't get the March lineup finalized until Friday, we've still got several weeks to download the free games.
Sony has revealed one perk for PlayStation Plus members this month, though. PS Plus subscribers will have exclusive discounts throughout the month on new indie games along with franchise-wide discounts on games and movies. These deals, dubbed PSN Spring Fever, will continue into April as well.
February's PlayStation Plus games included stealth-action game Thief and open-world brawler Yakuza 4 for PS3. PS4 owners received ancient Greek adventure Apotheon and action RPG Transistor. Indie platformers Rogue Legacy and Kick & Fennick were the PS Vita offerings. Again, you've got a few more days to pick them up if you missed out on them thus far.
Xbox Live announced the free March games for their equivalent service Games with Gold earlier this week. They've got a better-than-average crop for March, including Tomb Raider and BioShock Infinite for Xbox 360 as well as Rayman Legends for Xbox One. They plan to keep the pressure on Sony by giving away more games per month starting in April.
Your Daily Blend of Entertainment News
Staff Writer at CinemaBlend.