Why Rockstar Took So Long To Make Max Payne 3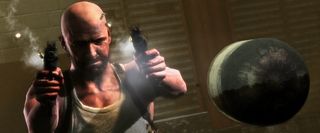 Remedy Entertainment sold the rights to the Max Payne franchise to Rockstar back in 2002. However, Rockstar didn't announce Max Payne 3 until 2009. Why'd they wait so long?
"Basically we have been meaning to start it for a while, but we have limited bandwidth and limited studios, and more games to make than we've started," Rockstar co-founder Dan Houser told Gamasutra. "So suddenly it was a good slot."
"Also, contrary to a lot of people, we like to take a little bit of time at the end of a game before starting a sequel, so we can wait for the excitement or disappointment and everything else of the experience to shake down and really see what we should do in the next game."
Houser says that they're taking the same approach with their boarding school sandbox game Bully. Bully was developed at Rockstar Vancouver, the same studio currently leading development on MP3.
"So we knew that we didn't want to start doing the Bully sequel instantly at that second with those guys -- even though it is a property that, like Max, we adore and might come back to in the future. There was just no impetus to do that then."
"So we said, 'You can do Max, and then we will see what we can do with Bully.' So it was really waiting for the slot to open up and the group to open up to at least start work on it."
MP3 is due in March 2012. For a look at the gameplay, check out the trailer released yesterday.
Staff Writer at CinemaBlend.
Your Daily Blend of Entertainment News
Thank you for signing up to CinemaBlend. You will receive a verification email shortly.
There was a problem. Please refresh the page and try again.